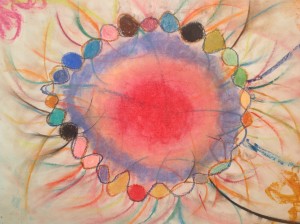 THE FELDENKRAIS METHOD
FEEL AND FUNCTION BETTER, IN WAYS YOU HAVE FORGOTTEN WERE POSSIBLE
alleviate pain, tension and stress related issues. find more ease in moving and being in your daily life. awaken and nurture your creativity.
Functional Integration® one on one sessions,  and ATM®= awareness through movement® classes on Waiheke Island
FREE CONSULTATION ! – please call or use the contact form.
The really intriguing idea in Feldenkrais's approach is that movement, emotions and thinking are connected, and by starting to change on one end, the other components will start to change as well.
The work is all about (re-) discovering connections in yourself using movement, calling on the nervous system's plasticity – to notice and reassess those habitual movement patterns that may have led to limitation, discomfort or pain – and with more awareness of what we actually do, we start to create more choices.
Moshé says 'if you know what you're doing, you can do what you want!'
so its all about noticing, and with growing awareness, learning different ways of doing things, and then different things, and then maybe even things that we even haven't imagined or thought of before…..
or, as he says 'To make the impossible possible, the possible easy, and the easy elegant.'